At Kerr Street Mission, we are committed to upholding a welcoming and supportive culture. To help with that, we have developed the acronym "KSM CARES" to encompass our core values and service standards. These guide all of our interactions with members of our community, volunteers and fellow employees.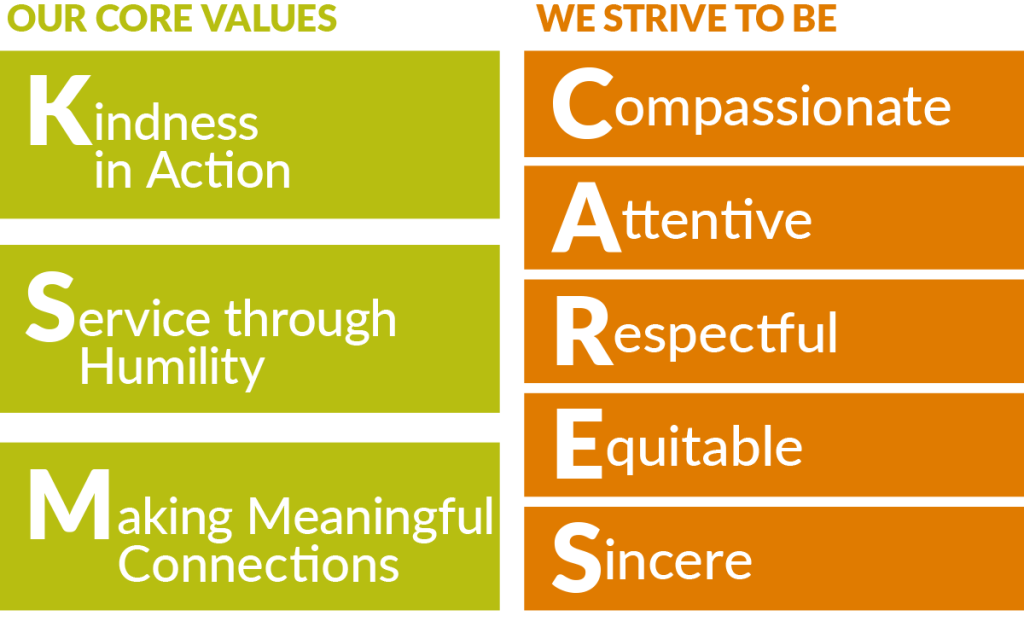 Kerr Street Mission provides a safe place for those in need and intends to reflect Christ's love in all we do, because "KSM CARES".
Bring
HOPE
to our community today!
For more information, please contact us at 905-845-7485.
Donate your time! Click below to see our current volunteer opportunities.
You can help us with a one time or monthly financial donation.