KERR STREET AFTER SCHOOL PROGRAM
Investing in our next generation of leaders.
A close relationship between a child and a caregiver is the best way to nourish the child's growing brain. When a caregiver plays with, sings, speaks, reads or tells a story to the child and nurtures her or him with healthy food, love and affection, the child's brain grows.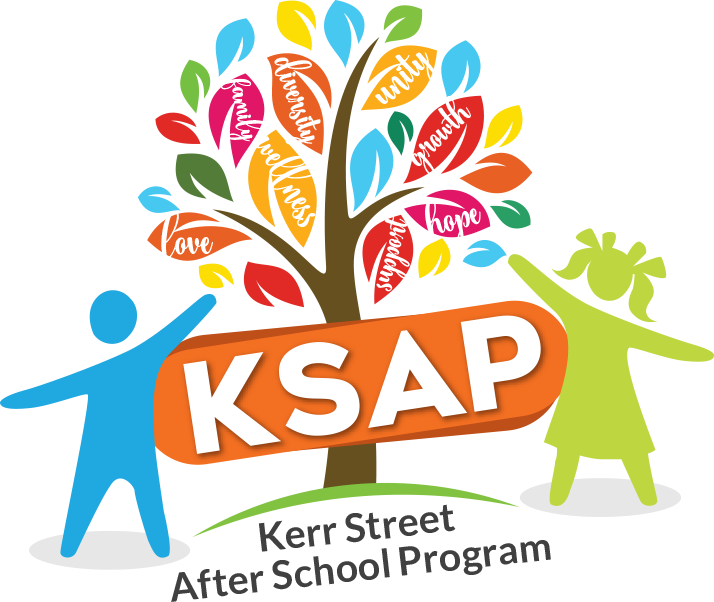 The Kerr Street After School Program (KSAP) provides after-school care for up to 30 children from Junior Kindergarten to Grade 5. Parents can work knowing their children will receive a loving care, a nutritious snack, literacy and numeracy programming, a daily hour of physical activity, and the opportunity to form long-lasting friendships.
College placement students and high school student volunteers help the KSAP teachers ensure that every child receives positive attention, encouragement, and is fully engaged in the program. KSAP is a wonderful setting for children to learn, play, and develop skills.
KSAP Family Dinners, held the second Friday of each month, gives parents the chance to get to know the KSAP teachers, their child's friends, and to meet other parents. This is the perfect opportunity to plan a play date or outing.
How can you invest in the children of our community?
Please contact Wajma Weera at 905-845-7485 ext. 206 or wajma@kerrstreet.com
for more information about KSAP and how you can get involved.